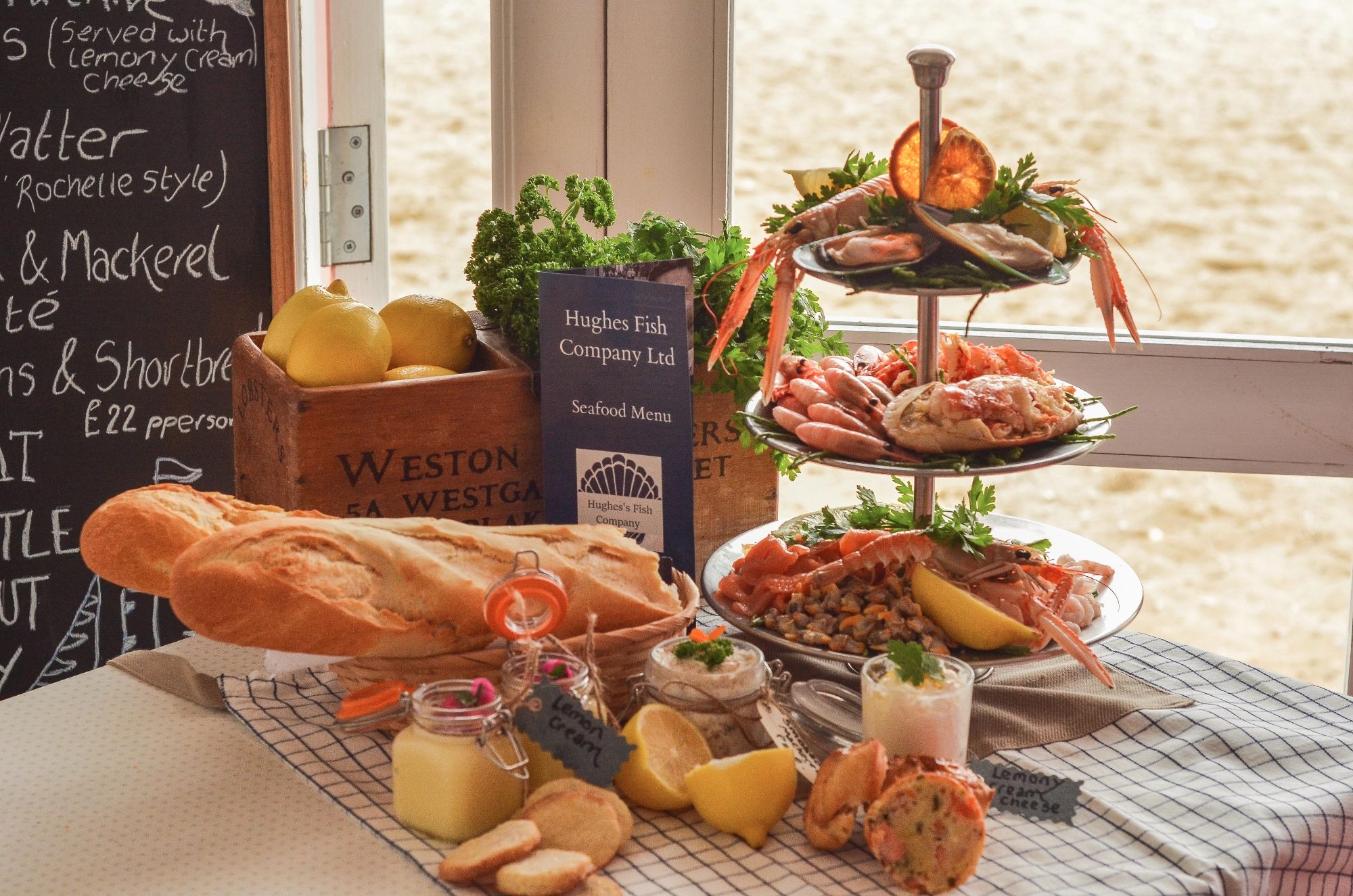 We are delighted to announce a new collaboration between The Little Beach Hut Company and Hughes Fish Company of Mersea Island. Owner Natasha has put together a special menu for us, including their very popular seafood platters and delicious homemade specialities - all to be delivered by her Mum, straight to the huts, what could be easier?
Hughes Fish Company is run by Natasha and Kevin Hughes who pride themselves on selling fresh local fish caught from their own fishing boat and also sourced from specialist suppliers handpicked for those fishy delights they can't catch locally.
Here is what Natasha has to say "We have so much love for all our customers who have supported and continue to support us in our business and we are so excited to be working with The Little Beach Hut Company to showcase our seafood platters".
To place an order for please contact Natasha on 01206 385777
Mobile: 07881 976003
Email: [email protected]
Some great feedback from a recent customer at the huts :
"Lunch is aesthetically served in afternoon tea style with a 3-tier high tea serving plate stand just bursting with Vitamin Sea! Top to bottom is a sophisticated abundance of smoked salmon, crayfish tails, smoked mackerel, prawns, mussels in half shell and crab. Dressed elegantly with fresh lemon on a bed of salt spraying samphire we inhale the ocean and its invigorating properties before sailing away with the melt-in-the-mouth homemade salmon and chive muffinsComplementary lemony cream cheese and smoked mackerel pâté add a luxuriously luscious superfood palate to the picnic that justifies the zesty potted lemon posset, whose silky rich texture deserves a Michelin star! "