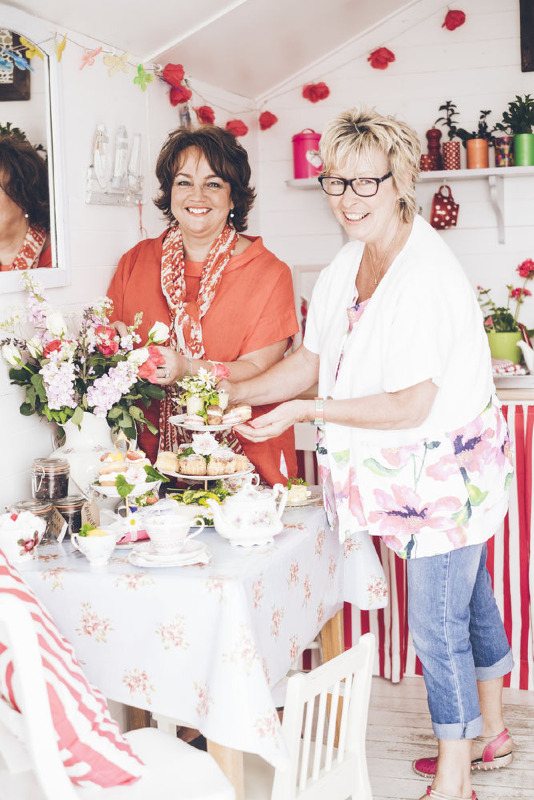 The Little Beach Hut Company, Mersea Island, was founded by Island residents and friends Jane Ashmore and Jayne Eyers.
Jane Ashmore, owner of Betty, sold her successful online shabby chic accessories business, Lily Lemon and wanted to continue to put her flair for interior design and decoration to good use. The huts showcase lots of pretty soft furnishings and accessories to make for a comfortable and relaxing day on the beach.
Jayne Eyers was a nearby neighbour on the beach with Bertie and with her enthusiasm for beach huts knowing no bounds, has subsequently acquired Hattie, Dotty, Percy, Kitty, Winnie and now Peggy transforming them from unloved and sad little hideaways to the cosy, handsome and pretty huts they are today. Hattie, Dotty, Winnie and Percy have subsequently been sold.
Previously Jayne has worked for many years in hospitality, including cooking on private yachts in the Caribbean, film locations and as a private chef to the actress Sigourney Weaver.
We welcome you to The Little Beach Hut Company and hope you will enjoy sharing Betty, Kitty, Bertie and Peggy with us.

Our great bunch of staff, we couldn't do it all without them.
From left to right Davina, Barbara, Derek, Diane and Nic.