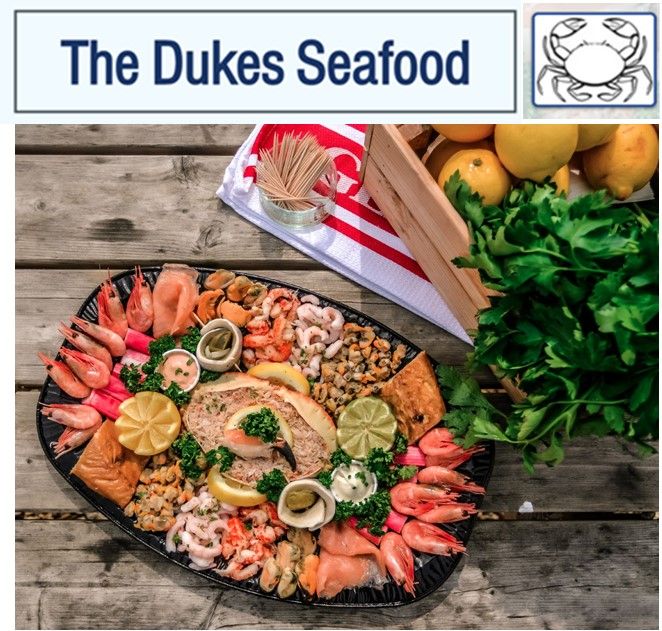 Opening in July 2017, The Dukes Seafood is a local family run business. They offer seafood platters, mixed seafood pots, baguettes and sweet treats from Mersea Mudcakes and The Art Cafe.
To place an order please complete the form below, ensuring you select your sauce choice, crab or crevette or brownie flavour where applicable please.
Orders must be placed at least five days before arrival by completing the form below. Ensuring you include the number of people it is required for.
Orders must be paid for up front, via Paypal or bank transfer if preferred. We will require at least 48 hours notice for any cancellations in order to obtain a full refund.
Any cancellations made less than 48 hours of the day of delivery will be charged 50% of the original cost.
Your food will be ready to collect from the loading bay to the side of the Two Sugars Cafe on Victoria Esplanade (this is a very small walk from the beach huts)
You need to be available to collect from 11:30am. The Dukes Seafood will contact you before they deliver.